The entertainment never stops at Waterstones Club. With a range of recreational activities to keep you and your family busy all day long, there is never a moment to spare at Waterstones Club.
Your all-time favorites are always available in the Games Room. Get 'serious' over a game of Battleship, Scrabble, or Taboo. Do we also have a pool table, table tennis, foosball, and carom. No partner? No problem! Our trained markers are always on hand to challenge you in a game or two.
Get back to the gentleman's game armed with an Olympic size Wiraka M1 billiard table. The spacious and classic ambiance provides the perfect setting for a duel with our trained markers and trainers who are always on hand to guide and assist you with a game that will test your skill, patience and accuracy.
Planning to spend some quality time? Immerse yourself in the world of music or take a trip down memory lane with the classics at The Music Lounge. For the kids, we have the Nintendo Wii at their disposal too.
The entertainment never stops in The Movie Lounge. With its state-of-the-art high definition projector and 7.1 Dolby sound-system, it's the perfect place to retreat with a bowl of popcorn, friends and movies. Enjoy a selection of DVDs and Blu-Ray discs that cover all genres. There's something here for everyone!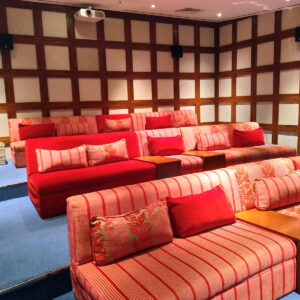 For our guests who crave peace and solitude, The Library, a quiet retreat, offers a vast selection of books arranged wall-to-wall and floor-to-ceiling. Whether it's fashion or food, glitz or glamour, fitness or business, one can choose from a variety of international and local magazines such as GQ, Cosmopolitan, HELLO!, Vanity Fair, Esquire, and more.
Fancy a game of rummy or some friendly blackjack? Be it your buddies or the family, The Card Room provides the atmosphere, the setting, and the tools for a winning spree.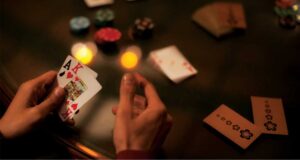 Relax in the sun after a dip in the pool; take a nap, read a book. It's your world and we encourage you to do what you want on the Sun Deck located by the Infinity Pool. There's no rush – take your time. The more time you spend here the more good vibes you're likely to feel. If you're hungry, choose a delicacy from our poolside menu. Like we said, there's no rush. Do exactly what pleases you on the Sun Deck.